Newton

High School

Class of 1964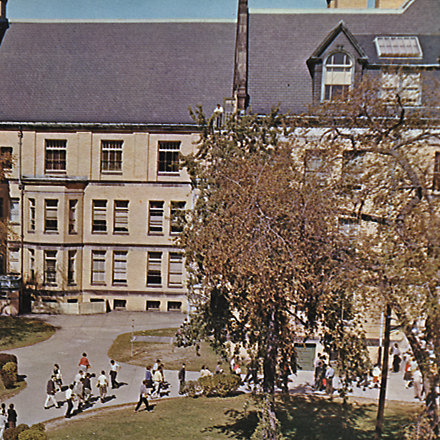 Welcome to the Newton, Massachusetts High School Class Of 1964 web site.

ANNOUNCEMENTS
•

90 People showed up for a grand party!

Pics are now posted

•

Samual Turner

"MR. Turner" was a 5th grade and 6th grade teacher when we were at Williams School. His obituary is posted on the "In Memory" page. Memorial service will be held on Friday November 27th, 2015 at 3:00 pm at Myrtle Babtist Church, 21 Curve Street, West Newton, MA

.

•

Do you recognize anyone on the Missing List???? Do you have any idea where they might be now?

Even if you only have partial info please let us know so we can locate them. Our goal is 100%

•

You may remember Mr. Fortune, one of our phys. ed. teachers.

The Boston Globe, Sunday, March 9, 2014

Fortune, Alvin V. 78 passed from this life on Tuesday, March 4, 2014. Born in the Bronx, N.Y., he was the son of the late Alvin and Marjorie (Robertson) Fortune. Al was a teacher, coach and school administrator in California, Maryland and Massachusetts. He retired after 37 years of service to students and as a mentor to countless educators. Alvin served his country with distinction as an Air Force airman during the Korean conflict. Alvin was a founding member of the Harvard Principals' Center and National Alliance of Black School Educators. He lived in Newton, Massachusetts for many years where he was an intricate member of the African American community, working with the Black Citizens of Newton and as a champion of diversity as a member of the Human Rights Council. He later moved to The Villages, Florida in 2005. Al leaves his wife of 44 years Carol (Gordon) Fortune and sons Scott of Los Angeles, CA, Mark and wife Jona of San Jose, CA., Alvin and wife Heidi of Bedford, N.H., Erik of Arlington, MA., Matthew and wife Shallan of Newark, DE., Justin of Novato, CA. and eight grandchildren. A memorial service and celebration of his life will be held in Newton, MA, at the Myrtle Baptist Church, 21 Curve St, on Monday, April 14, 11:00 a.m. In lieu of flowers , those wishing to make donations may do so to the Al Fortune Scholar Fund. Checks should be made out to the Pierce School PTO and sent to 250 School St., Brookline, MA 02446 along with a note designating the funds for the Al Fortune Scholar Fund.