Newton

High School

Class of 1964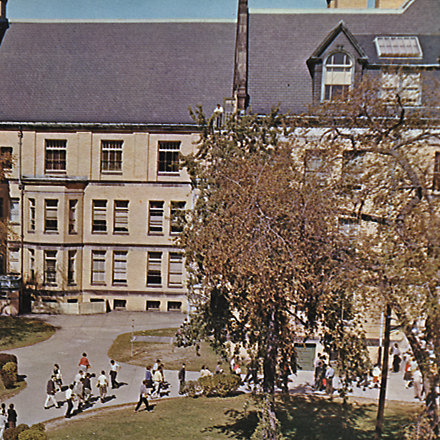 Welcome to the Newton, Massachusetts High School Class Of 1964 web site.

ANNOUNCEMENTS
•

94 Classmates now signed up!

Are you one?

Come and make new friends... share everyone's life adventures...

Send your check today to Mark Abrahams, 52 Flanagan Drive, Framingham MA 01701

Checks should be made out to "NHS Class of 1964"

Please include your name and your guest's name.

*** It's late, folks... get your check to Mark by Tuesday. We need to give WGC the final head count on Wednesday so they can get their ordering done.***

Walk-ins are being discouraged, as the head count needs to be accurate in order to get the best pricing. We are operating on a very slim margin.

Therefore: Walk-ins will be charged $100.

•

Samual Turner

"MR. Turner" was a 5th grade and 6th grade teacher when we were at Williams School. His obituary is posted on the "In Memory" page. Memorial service will be held on Friday November 27th, 2015 at 3:00 pm at Myrtle Babtist Church, 21 Curve Street, West Newton, MA

.

•

During the Meet and Greet on Friday evening of the reunion weekend, several people asked about the jerseys (Newton North High School) that Tom Grieve and Paul Hartford were wearing. At the time NEWTON HIGH was not available. NOW IT IS !!


Paul contacted the alumni association folks responsible and asked if it were possible to get "NHS", rather than "NNHS" for those of us who graduated before the name change in 1973, and they have now added NHS.

Here is the URL for the website,

https://www.alumniclass.com/newtonnorth

when you click on the "School Apparel" tab, you will see a drop down box which lets you choose NNHS or NHS !! Everything they have is available for NHS.

•

The Newton High School Class of 1964 Reunion Committee would like to thank everyone who attended the 50th Reunion and made it such a success. There were many people who reconnected with classmates they hadn't seen in 50 years and we hope they manage to keep in touch going forward. It was a fun time with smiles all around.

Now the planning begins for the next one....

Thank you,

The Committee:

Mark Abrahams
John Allen
Helen Boyd
Margie Kolikof Callahan
Astrid Zemgals Cutter
David Katseff
Ken Mcleod
Peg O'Brien
Margaret O'Brien Regan
Roger Watson
Bob Winograd

... and honorary member and photographer Alan Smith

•

Do you recognize anyone on the Missing List???? Do you have any idea where they might be now?

Even if you only have partial info please let us know so we can locate them. Our goal is 100%

•

You may remember Mr. Fortune, one of our phys. ed. teachers.

The Boston Globe, Sunday, March 9, 2014

Fortune, Alvin V. 78 passed from this life on Tuesday, March 4, 2014. Born in the Bronx, N.Y., he was the son of the late Alvin and Marjorie (Robertson) Fortune. Al was a teacher, coach and school administrator in California, Maryland and Massachusetts. He retired after 37 years of service to students and as a mentor to countless educators. Alvin served his country with distinction as an Air Force airman during the Korean conflict. Alvin was a founding member of the Harvard Principals' Center and National Alliance of Black School Educators. He lived in Newton, Massachusetts for many years where he was an intricate member of the African American community, working with the Black Citizens of Newton and as a champion of diversity as a member of the Human Rights Council. He later moved to The Villages, Florida in 2005. Al leaves his wife of 44 years Carol (Gordon) Fortune and sons Scott of Los Angeles, CA, Mark and wife Jona of San Jose, CA., Alvin and wife Heidi of Bedford, N.H., Erik of Arlington, MA., Matthew and wife Shallan of Newark, DE., Justin of Novato, CA. and eight grandchildren. A memorial service and celebration of his life will be held in Newton, MA, at the Myrtle Baptist Church, 21 Curve St, on Monday, April 14, 11:00 a.m. In lieu of flowers , those wishing to make donations may do so to the Al Fortune Scholar Fund. Checks should be made out to the Pierce School PTO and sent to 250 School St., Brookline, MA 02446 along with a note designating the funds for the Al Fortune Scholar Fund.